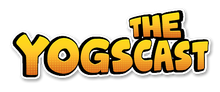 The Yogscast, incorporated as Yogscast Ltd, are a group of YouTube broadcasters who produce gaming-related video content, focused around their main YouTube channel, YOGSCAST Lewis & Simon (formerly BlueXephos), with additional content syndicated through a wider network of YouTube channels (the Polaris Network).
Current Members:
Edit
Content Producers
Edit
Lewis Brindley (Xephos)
Simon Lane (Honeydew)
Paul Sykes (Sjin)
Duncan Jones (Lalna)
Chris Lovasz (Sips)
Hannah Rutherford (Lomadia)
Martyn Littlewood (InTheLittleWood)
Kim Richards (NanoSounds)
Chris Trott (Trottimus)
Alex Smith (Alsmiffy)
Ross Hornby (Djh3max)
Mark Turpin (Turpster)
Joakim Hellstrand (Rythian)
Liam MacKay (Nilesy)
Keith Steinbach (BebopVox)
Zoey Proasheck (Zoeya)
John Cochrane (Panda)
Toby Cottrell (SoTotallyToby)
William Strife (Strife)
Alex Parvis (Parv)
Ted Forsyth (Pyrion Flax)
Rick van Laanen (Zylus)
Other Staff
Edit
Harry Marshall (VeteranHarry)
Ciaran Askew (Ceeraanoo)
Nina-Serena
Adam Davis
Sam Gibbs
Niall
Tom Clark (Angor)
Tom Bates
Alex Turner
Adrian Ruiz
Matt Toffolo
Ben Edgar
Nathan Ditum
Rob Pearson
Dave Jackson
Ad blocker interference detected!
Wikia is a free-to-use site that makes money from advertising. We have a modified experience for viewers using ad blockers

Wikia is not accessible if you've made further modifications. Remove the custom ad blocker rule(s) and the page will load as expected.